First published: 16 December 2022 @ 6:00 pm
Kitchen is one important part in the house, and if they're a complete mess, it can cause you to be a big talker among others.
Moreover, it can also affect your mood as you spend so many hours here. You need to act fast and find a way to make magic.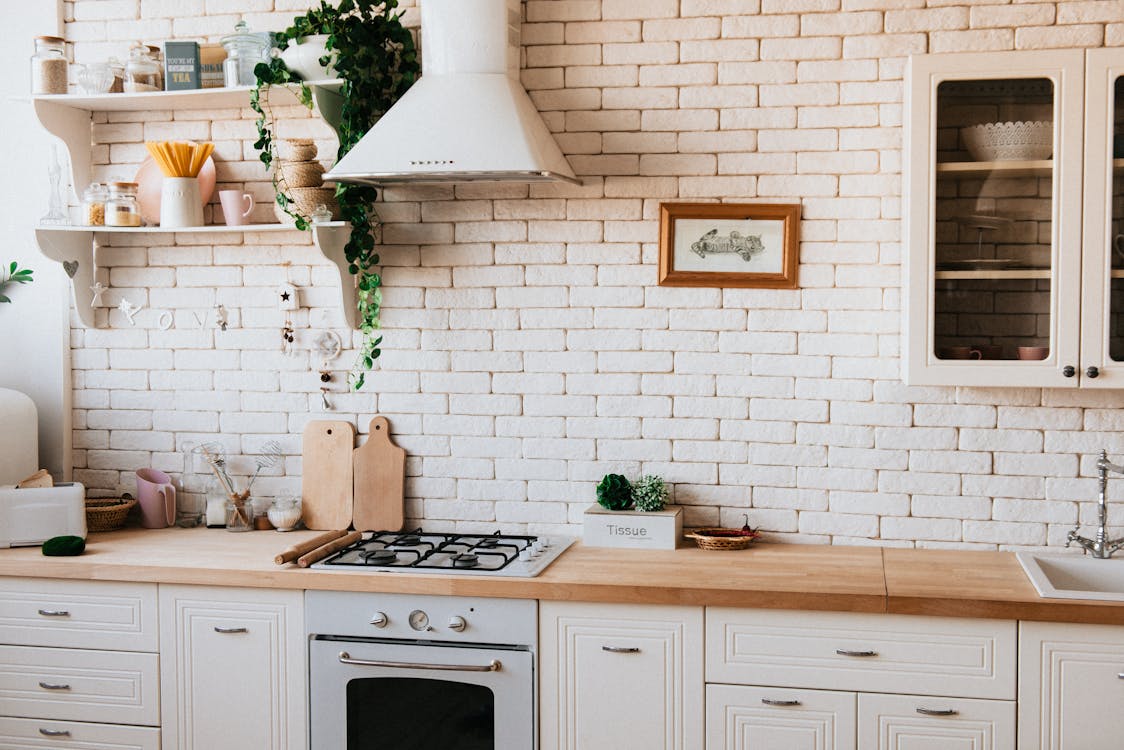 It's about time you got rid of all the clutter that you have put in and start putting things in it that will make it look beautiful.
Let's get started now! Here are some must-have kitchen decorations for you.
Stylish and Trendy Utensil Holders
A set of stylish and trendy utensil holders is a must-have for any kitchen accessories, especialy knives.
Not only will they look great, but they will also make it easy to find whatever utensil you need. You will not have to look through dirty dishes.
You should certainly go for utensil holders that look amazing and match your kitchen appearance and style.
Elegant Shelves
If your kitchen cabinets or space is small, and you don't have extra space, adding the perfect cabinets and shelves will greatly help you maximize your space.
It is useful to choose shelves and cabinets that match the colour of your walls. This will be an extremely great idea for you to find what you need to add.
It is perfectly suitable for storing a variety of kitchen items that you need to keep tidy. These include cutlery, crockery, and many other items for storage.
Decorative Hanging Lighting
Lighting can help make it a little more interesting and inviting. It is possible to give your kitchen a whole new-look by lighting it up in many ways that are not only useful but look nice as well.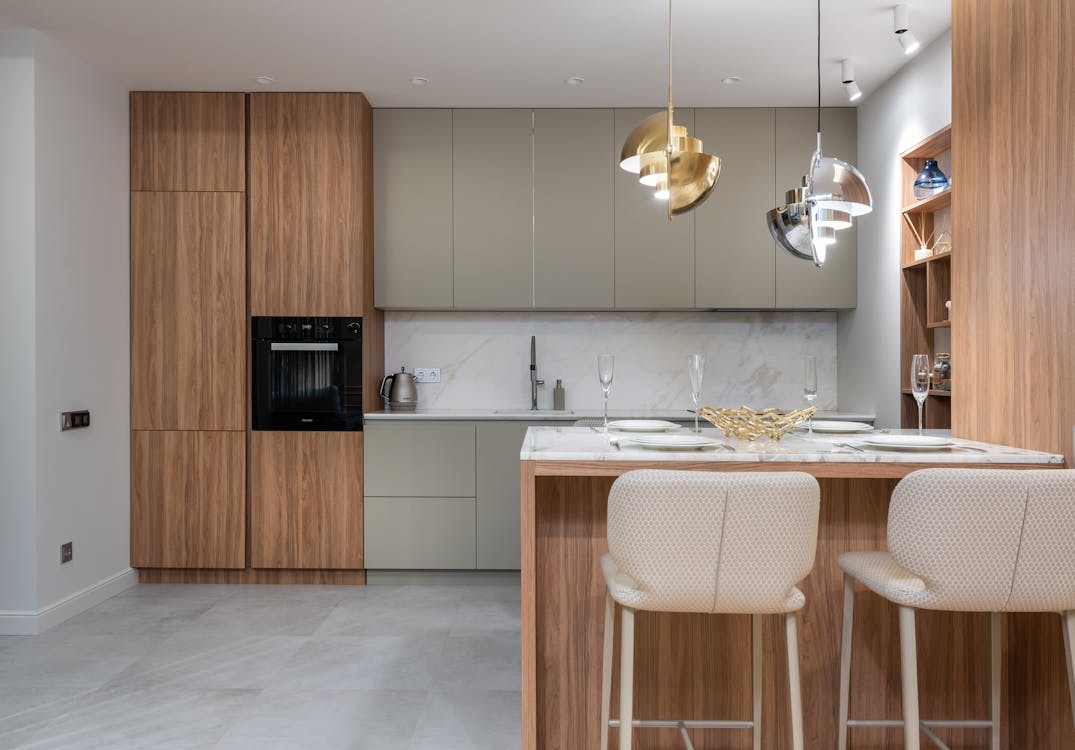 Hanging lamps that look good over the counter are good choices. If yours has a large island, then the hanging lamps and the lights that look good over the island are great ideas.
Beautiful Granite Counters
A beautiful granite kitchen countertop is also a must-have item to add.
It adds an extra touch of elegance and sophistication, and it will look great with any type of decoration that you choose.
Granite is a very durable material, so you can be sure that your counter space will last for many years.
Add Some Charm With A Pot Rack
A pot rack can add a touch of elegance and charm to your dream kitchen.
It is a great way to organize your pots and pans, and it can also be used to store kitchen utensils and other cooking supplies.
If you have a small room, a pot rack can also be used to store dishes. Choose a pot rack that looks great in your kitchen and that matches the style of your decoration.
Pretty Glasses And Dishes
You need to have some pretty glasses and dishes.
Glasses and dishes can add an extra touch of elegance. They are also very useful as they protect your food from dust and dirt.
Choose glasses and dishes that are both beautiful and functional.
Kitchen Baking Supplies
If you're going to bake in your kitchen, then you'll need some baking supplies. These supplies include baking pans, baking sheets, measuring cups and spoons, and other cooking tools.
Choose baking supplies that are both beautiful and functional. You can find many beautiful baking supplies on the market today.
Stylish Dish Racks
One of the best ways to organize your kitchen is to add stylish dish racks. These racks can be used to store dishes, pots, and other cooking supplies.
They are also a great way to hide clutter. Choose a dish rack that looks great and that matches the style of your decoration.
Final Thoughts
Kitchen rack design is a very important aspect in any home, and if you're looking to make your kitchen look its best, you'll need to invest in some of the items on this list.
By adding these beautiful and stylish kitchen decor items, you'll be able to create a kitchen space that is both functional and attractive.
If you are interested in other home decor tips, check out our blog, HandyWork!